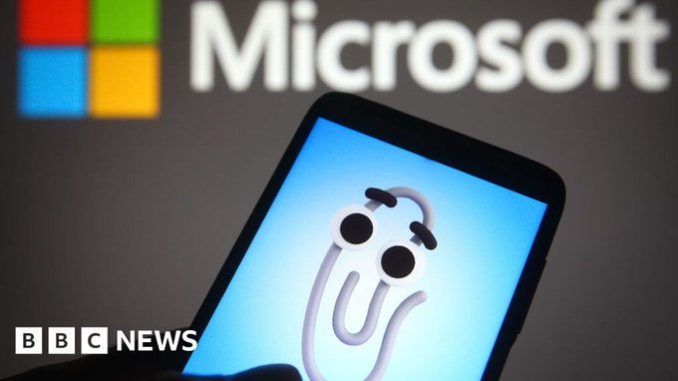 A ChatGPT-style AI assistant, developed by Microsoft and embedded into its office apps, will become available to all from 1 November, following trials.
Microsoft 365 Copilot can summarise meetings held in Teams for anyone who chooses not to attend.
It can also draft emails, create word documents, spreadsheet graphs, and Powerpoint presentations in moments.
Microsoft says it hopes the tool will eliminate « drudgery » but some worry tech like this will replace workers.
There are also concerns it could leave businesses dangerously reliant on AI-powered assistance.
In its current form, it could also fall foul of new rules governing AI, for failing to make clear when content has not been made by humans.
Both Europe's AI act and China's AI regulations state that people must know if they are interacting with artificial intelligence rather than humans.
Collette Stallbaumer, head of Microsoft 365, said it was up to the individual using Copilot to clarify that.
« It is a tool, and people have responsibility to use it responsibly, » she said.
« I might not be telling you, when I send you that response, that I used an AI assistant to help me generate it. But the human is always in the mix and always in control. »
However, the EU states that it is up to the firms which develop AI tools to ensure they are used responsibly.