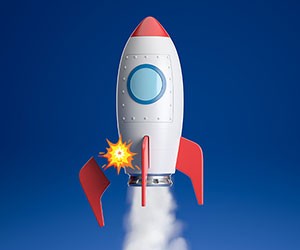 Digital-only neobanks have more innovative technology than most banks, plus deep funding. That should assure success, but just a handful of neobanks are dominant, with the rest spending a fortune in an attempt to build a sustainable customer base. For banks, this could be an opportunity to acquire struggling neobanks along with their technology prowess.
Digital-only neobanks have seen surging growth and adoption, with a big spike since the pandemic. However, they have used significant amounts of private equity to sustain the growth trajectories they are on.
Given that they still have a long way to go before they start to eat into a significant portion of traditional banks' customer bases, it's a fair question as to whether their current cost of acquisition is sustainable.
The neobank pool is getting crowded in any event. In 2017, there were about 100 digital-only neobanks globally, according to Moody's. Today there are more than 250, though only a small percentage of those (such as Revolut, Rakuten and others) have their own banking license. Most rely on an existing bank's license under a banking-as-a-service arrangement with partner banks like Cross River, The Bancorp Bank and Lincoln Savings Bank.