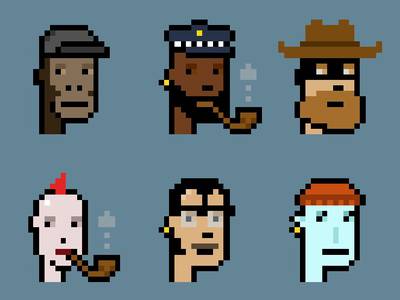 NFT Craze Is Far From Over. Daily trading volume on the top NFT marketplace has dropped by more than 80% over the past month.
Daily trading volume on OpenSea, the largest non-fungible token (NFT) marketplace, has fallen dramatically from the $323 million peak in August to about $52 million Thursday, according to Dune Analytics.The staggering drop could affirm thinking in some corners that the NFT market is a bubble that has popped. But several market observers say the market remains vibrant and far from finished.
"This doesn't mean the NFT season is just over yet," Ong Joo Kian, research analyst at Delphi Digital, wrote in a market commentary to clients. "There's still a lot of attention on the space."
Ong said that a few hyped projects such as Mutant Apes Yacht Club caused "a massive uptick" in NFT trading volume at the end of August and that a subsequent slowdown was not unexpected.
Others say the NFT market has merely hit a temporary plateau, as it looks for the next big project to generate more cash and new users.
"It's possible we're experiencing a top in certain NFT categories like PFP [profile pics] or avatar NFTs," Messari Senior Research Analyst Mason Nystrom said. "But it only takes one new and exciting project to help the market reach a new top."
But observers do not know what new NFT themes will spur a market resurgence. A number of recent projects have covered roughly the same ground.
"The number of projects with similar ideas – such as those Loot copycats – has increased, but we are not seeing more new participants coming into the NFT sector," Martha Zhang, founder of NFT platform StarryNift, told CoinDesk.
The top NFTs by trading volume were Loot, CryptoPunks and Bored Ape Yacht Club, according to OpenSea, which is a secondary marketplace for bidding on and trading NFTs. The daily trading volume for CryptoPunks declined by more than 90%. The floor price for CryptoPunks, according to NFT Price Floor, is currently at around 90 ether, down from an August peak of 132 ether. Floor price refers to the lowest price of any NFT within a certain category (in this case, the CryptoPunk collection).