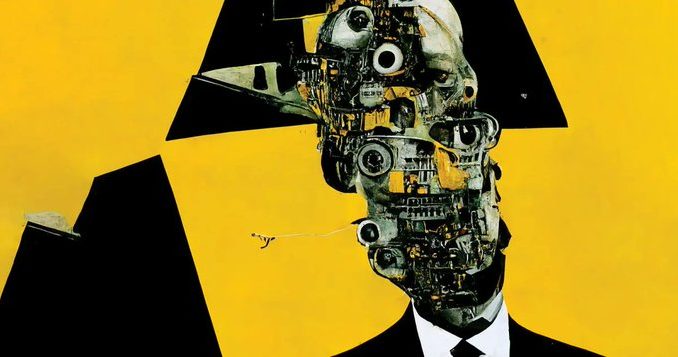 In policy circles, discussions about artificial intelligence invariably pit China against the United States in a race for technological supremacy. If the key resource is data, then China, with its billion-plus citizens and lax protections against state surveillance, seems destined to win. Kai-Fu Lee, a famous computer scientist, has claimed that data is the new oil, and China the new OPEC. If superior technology is what provides the edge, however, then the United States, with its world class university system and talented workforce, still has a chance to come out ahead. For either country, pundits assume that superiority in AI will lead naturally to broader economic and military superiority.
But thinking about AI in terms of a race for dominance misses the more fundamental ways in which AI is transforming global politics. AI will not transform the rivalry between powers so much as it will transform the rivals themselves. The United States is a democracy, whereas China is an authoritarian regime, and machine learning challenges each political system in its own way. The challenges to democracies such as the United States are all too visible. Machine learning may increase polarization—reengineering the online world to promote political division. It will certainly increase disinformation in the future, generating convincing fake speech at scale. The challenges to autocracies are more subtle but possibly more corrosive. Just as machine learning reflects and reinforces the divisions of democracy, it may confound autocracies, creating a false appearance of consensus and concealing underlying societal fissures until it is too late.
Early pioneers of AI, including the political scientist Herbert Simon, realized that AI technology has more in common with markets, bureaucracies, and political institutions than with simple engineering applications. Another pioneer of artificial intelligence, Norbert Wiener, described AI as a "cybernetic" system—one that can respond and adapt to feedback. Neither Simon nor Wiener anticipated how machine learning would dominate AI, but its evolution fits with their way of thinking. Facebook and Google use machine learning as the analytic engine of a self-correcting system, which continually updates its understanding of the data depending on whether its predictions succeed or fail. It is this loop between statistical analysis and feedback from the environment that has made machine learning such a formidable force.