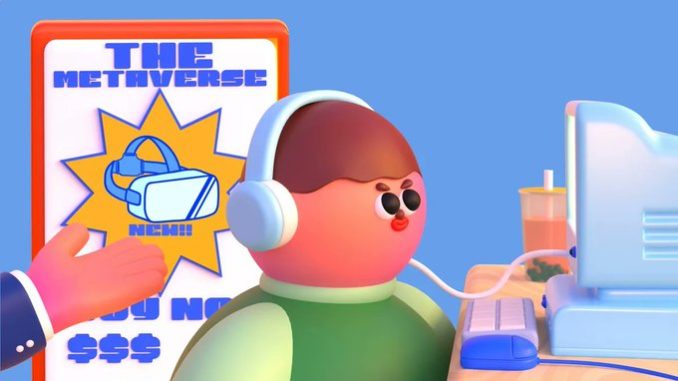 The metaverse can't succeed if no one wants to be there, which Meta and other big metaverses seemingly don't yet understand.
I recently spent part of my afternoon throwing giant Wendy's Baconators at a basketball hoop, and no one was there to see it.
When I entered the Buck BiscuitDome—a low-poly stadium shaped like a giant burger, one of the many mostly barren "worlds" to visit in Meta's Horizon Worlds—and saw that no one was there, I wasn't surprised. Recent reports revealed that Meta is bleeding users by the hundreds of thousands, and that the company can't even get its own employees to hang out in its virtual reality metaverse.
As I walked into the stadium and picked up the Baconator waiting for me, the emptiness allowed my mind to wander. How rare and precious it is, in these days of constant noise, to be really alone online, I thought. To fling air balls at a cartoon hoop in peace.
The BiscuitDome is an abandoned relic of a Wendy's brand activation; digital litter left from a one-month March Madness-themed event earlier this year. But it's emblematic of what many corporations seemingly think that the metaverse is for: pricey ads that might draw a few eyes at first, and then fritter off into forgettable detritus. Brands like Absolut Vodka, Balenciaga, and Prada are staking their claims on the metaverse. But compared to popular virtual social platforms—vibrant, active spaces in VRChat, Rec Room, Roblox, or even the still-thriving, 19 year old Second Life—these glorified billboards are sad comparisons.