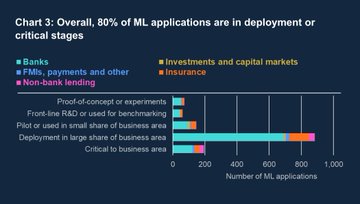 Anew text-based artificial intelligence (AI) tool called ChatGPT is making waves in the technology industry for its ability to accurately answer questions and complete a wide range of tasks, from creating software to formulating business ideas.
Launched on November 30, 2022 by OpenAI, the AI program has already impressed users and technologists with its ability to mimic human language and speaking styles, all the while providing coherent and topical information. In the span of just a couple of days, the service managed to cross the one million user threshold.
Now, industry observers and commenters are theorizing on the technology's potential implications in the finance and banking sector.
According to Ethan Mollick, an associate professor of management at The Wharton School of the University of Pennsylvania, ChatGPT is a tipping point for AI and proof that the technology can be useful to a broader population of people.
In the business world, the ability to generate written content in a fast and accurate manner means that productivity can be increased in a variety of industries, Mollick wrote in a recent blog post on Harvard Business Review. This will help organizations save time and resources, and allow employees to focus on other important tasks.
"This is particularly beneficial for industries such as marketing and advertising, consulting, and finance, where high-quality written materials are essential for communicating with clients and stakeholders," he wrote. "Overall, the use of AI in writing will greatly benefit businesses by allowing them to produce more written materials in less time."
For Alex Lazarow, a global venture capitalist (VC) and author, AI models like ChatGPT will not only affect fintech thought leadership, but could also potentially deliver financial services.