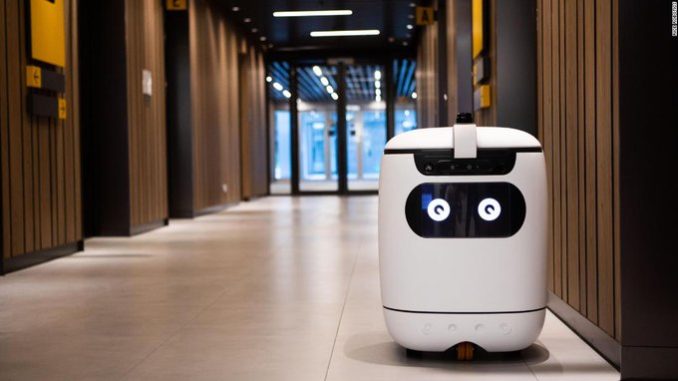 Trundling around the hallways of Hong Kong's Cyberport innovation hub, the little Rice Robot is on a mission.
The stocky white cuboid resembles Star Wars' R2D2 robot in its build, but has the wide-eyed expression of Pixar's WALL-E. It's delivering drinks to patrons of the HFT Life cafe in a compartment in its "head" which is unlocked by the customer using a PIN code sent to their phone.
While Rice's operations at the cafe are limited to distributing drinks, the compact robot is already providing a range of services at venues in Hong Kong and Japan. Rice is deployed as a bellhop at Hong Kong's Dorsett Wanchai hotel, providing room service to guests. In Tokyo, it delivers snacks to employees at SoftBank Group's headquarters from the building's 7-11 convenience store. Earlier this year, Rice even made its 
TV debut on Cantonese drama series Communion
, delivering coffee to a cast member.
Rice is part of a new generation of smart robots, capable of navigating complex and busy environments, including elevators. Equipped with light sensors, depth cameras and ultrasound sensors to avoid obstacles, Rice can maneuver freely around multi-story hotels and shopping centers, says Viktor Lee, founder and CEO of 
Rice Robotics
.