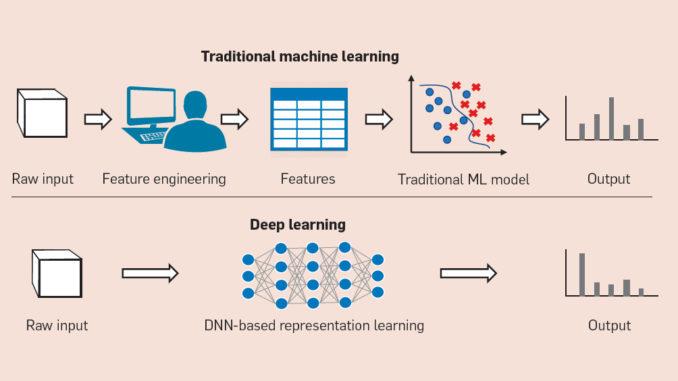 Deep learning is a type of machine learning in AI that gathers huge datasets to make machines act like humans. Due to the use of neural networks, deep learning produces optimized results. You must have observed how Facebook automatically finds your friend in an image and suggests you tag her. Here, Facebook uses deep learning to recognize your friend. We were amazed to read what Gartner had to predict for about deep learning. It said, "Deep learning will soon provide best-in-class performance for demand, fraud and failure predictions." Such a prediction encourages business leaders to implement deep learning for business and drive their business to greater success. While most business leaders are aware of the term, deep learning, they have very little to no understanding of the technology. Before leveraging deep learning for business, leaders should take a look at what deep learning offers and what the future of deep learning will look like.
For any business, the ultimate goal is to make profits. Organizations can make profits only if customers buy their products or service. Hence, every company aims at keeping their customers happy and fulfilling their demands. In any business, leaders must ask questions like:
What are the challenges faced with the current model?
How can deep learning help overcome the challenges?
How will the technology help to keep customers happy and attract new customers?
What are the areas in their business where they can implement deep learning to make higher gains?