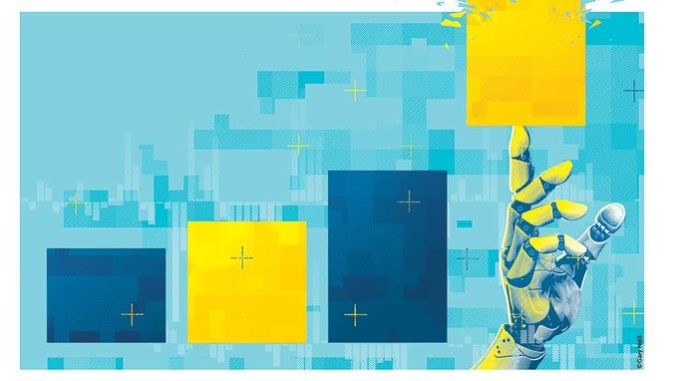 When OpenAI launched the generative AI chatbot ChatGPT for public use on Nov. 30, the S&P 500 was worth $5 trillion less than now, tech spending was deep in a post-pandemic hangover, and the economy appeared headed for recession or persistent high inflation.
That single day provided just an inkling of generative AI's potential for transformative impact. The S&P 500 shot up more than 3% as tech stocks with artificial intelligence products rumbled. OpenAI investor Microsoft (MSFT) leapt 6%, and AI chipmaker Nvidia (NVDA) climbed 8%. Google parent Alphabet (GOOGL) also jumped 6% that day, and Meta Platforms (META) ran up nearly 8%.
Now the tech hangover is giving way to a new « gold rush, » Wedbush Securities analyst Dan Ives argues. Ives thinks ChatGPT opened the door to another $1 trillion in artificial intelligence-related spending over the coming decade that wasn't on Wall Street's radar.
And the economic impact could prove even more far-reaching. Some analysts are even talking about a new Roaring '20s fueled by AI. Experts say generative AI could launch a surge in productivity after a 17-year slump. A productivity pickup couldn't come at a better time, as a worker shortage, an aging population and deglobalization fan inflationary pressures.
« We are in desperate need of a new source of growth, » Deutsche Bank economists wrote in a June 14 report. « Despite near-term pessimism, we remain enthusiastic about AI's potential to change the nature of our economies, » they wrote, calling it « an immense source of optimism » as the decade progresses.