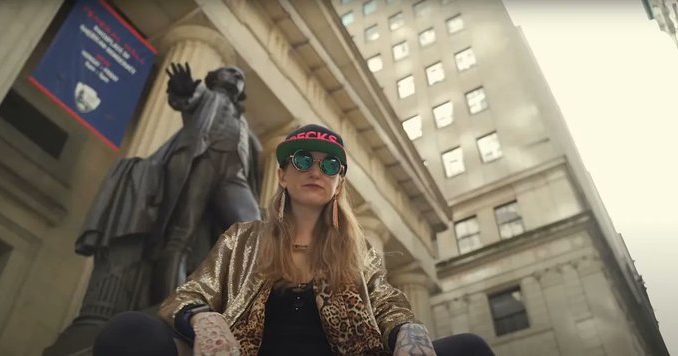 They are successful and glamorous, in a Bushwick, Brooklyn, sort of way. And on Tuesday, U.S. officials arrested them on allegations they sought to launder billions of dollars worth of crypto stemming from a 2016 hack of the Bitfinex crypto exchange.
She is a young marketing entrepreneur with a cheekish rapper alter ego and a lot of bylines in business magazines. Her husband is a tech entrepreneur who founded a blockchain startup that promised users a chance to keep their privacy. Now their own privacy is gone as they're charged with being heavily involved in one of the largest crypto hacks in history.
For Heather Morgan and Ilya "Dutch" Lichtenstein, it's not a long distance from New York's hipster-soaked city cafes to the federal courthouse, but it's a long way from where they appeared to be going.
Federal officials allege Lichtenstein and Morgan kept 2,000 crypto wallet addresses and their corresponding seed phrases in a spreadsheet stored on a cloud storage service. The feds accessed the spreadsheet with a warrant.
While the complaint warrant filed by U.S. authorities today accuse Lichtenstein and Morgan of being significantly involved in what happened with the Bitfinex hack, they did not accuse Lichtenstein or Morgan of being the actual hackers. Rather, the feds said, "In or around August 2016, a hacker breached Victim [virtual currency exchange's] security systems and infiltrated its infrastructure."
That leaves the door open for others to be charged with that or for more definitive statements to come out later.