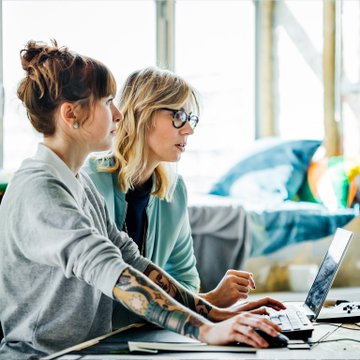 European leaders looking to build competitive advantage and growth by addressing their technology gap should consider one fact: women1 occupy only 22 percent of all tech roles across European companies.2 That's a stunning statistic at a time when technology underpins so much of the innovation and growth in the world today.
Addressing this shortfall is about much more than doing the right thing; it's an economic necessity. While the spate of tech layoffs in the face of economic uncertainties ahead has caused companies to rethink their talent strategies, only 7 percent of the layoffs have been in Europe, according to the State of European tech report for 2022,3 and the underlying economic fundamentals that rely on tech talent remain in place. In fact, McKinsey analysis shows a tech talent gap of 1.4 million to 3.9 million people by 2027 for EU-27 countries.4 If Europe could double the share of women in the tech workforce to about 45 percent, or an estimated 3.9 million additional women by 2027—something we believe is possible—it could close this talent gap and benefit from a GDP increase of as much as €260 billion to €600 billion.5
To better understand why Europe struggles to find and retain tech-talented women, and to determine how best to address the issue, we undertook a detailed analysis of the entire development funnel in Europe, from primary school all the way to entering the workforce (see sidebar, "About the research"). The analysis produced some interesting insights:
A significant drop in the percentage of women in STEM (science, technology, engineering, and math) classes happens at two points: during the transition from primary and secondary education to university, when it drops 18 percentage points, and during the transition from university to the workforce, when it drops another 15 (Exhibit 1).
While the rate of women working within tech companies (such as social networks) is closer to parity, the rate of women working within tech roles (such as developers and data engineers) is much lower.