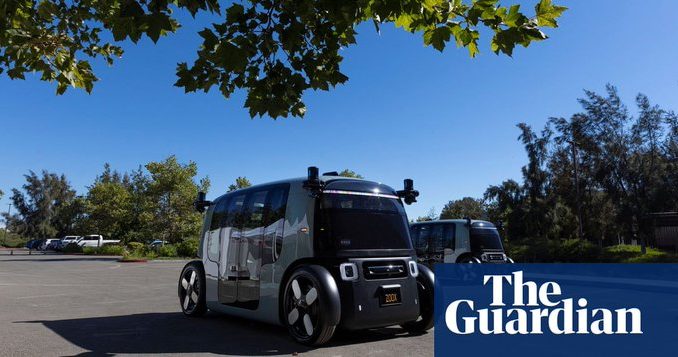 Amazon is testing a fleet of robotaxis on public roads in California, using employees as passengers, as the tech behemoth moves closer to a commercial service for the general public.
The online retailer has been aggressively expanding into self-driving technology and bought the self-driving startup Zoox for $1.3bn in 2020. A test conducted on 11 February saw the robotaxis successfully drive between two Zoox buildings a mile apart at its headquarters in Foster City, California. It was part of the launch of a no-cost employee shuttle service that will also help the company refine its technology.
Zoox's robotaxi – built as a fully autonomous vehicle from scratch rather than retrofitting existing cars for self-driving – comes without a steering wheel or pedals and has room for four passengers, with two facing each other.
"Putting the vehicle on [an] open public road and validating our approach to all of the different requirements, including regulatory, is a big step and we would not have done it unless internally we were already looking at the line of sight for going commercial," chief executive Aicha Evans told reporters on a conference call.
Evans declined to provide a timeline for the commercial launch, which will need additional government clearances.
Despite Silicon Valley's promise to revolutionize the way we drive, autonomous vehicles have been slower to roll out than expected, and the technology has proven tough to master. Ford and Volkswagen last fall announced they would shutter their Argo AI self-driving unit and focus on driver-assistance technology that provided more immediate returns.