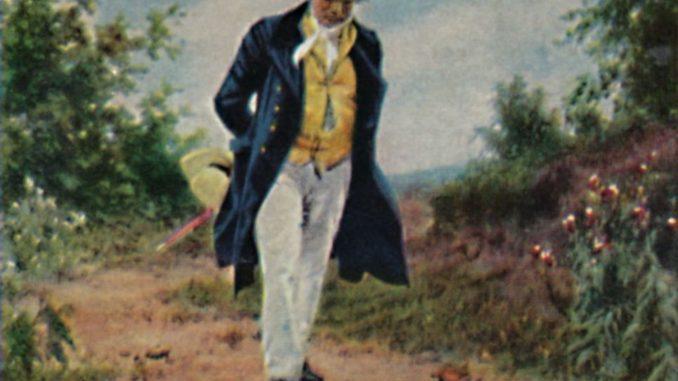 One day, could you have a favorite song written by an artificial intelligence? That's not as far removed from the realm of science fiction as you might think. We live in a world where an algorithm is signed to a major label, for instance. And an AI recently composed "new" songs by the likes of Kurt Cobain — though the full scope of that process also included human arrangers and vocalists. And now, artificial intelligence has come for the concert halls — taking a crack at one of the most famous unfinished pieces of music in history.
That would be Beethoven's Tenth Symphony, which was uncompleted upon the composer's death. What it might have sounded like has been the subject of speculation from countless musicologists — one of whom, Barry Cooper, offered his own take on what it might have sounded like. Now, apparently, it's an AI's turn. At Smithsonian Magazine, Ahmed Elgammal explored this new development.
Elgammal was a participant in the process, working on the artificial intelligence used on the project, which took two years. The challenge was substantial — how do you train an AI to have a similar process to a composer, much less one of the most acclaimed composers in history? Some of the experts brought in had worked on similar projects, while others could speak to the inner workings of Beethoven's creative process.
Alternately, as Elgammal writes, "[w]e would need to use notes and completed compositions from Beethoven's entire body of work — along with the available sketches from the Tenth Symphony — to create something that Beethoven himself might have written."
The result involved taking existing technology and pushing it beyond its limits. The article offers an inside look at the whole process. As for how it sounds, we'll all have an opportunity to hear it for ourselves next month, when the symphony will debut in Germany in conjunction with the release of a recording.