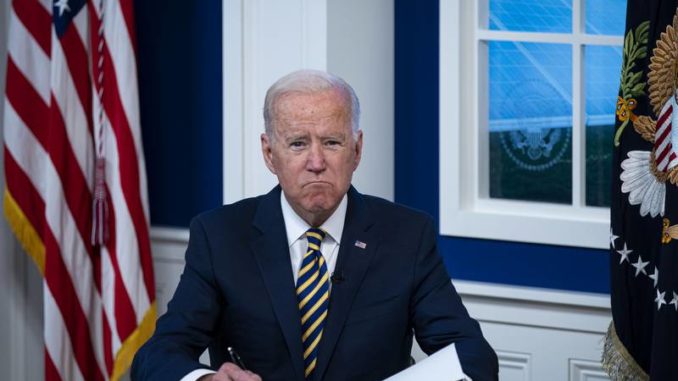 It's unclear how specifically the U.S. government will seek to mitigate ransomware payments.
The U.S. government plans to issue guidance and impose sanctions in an ongoing effort to tamp down on ransomware attacks.
The Wall Street Journal reported Friday that the Joe Biden administration is planning an array of actions to mitigate ransomware attacks, with a focus on payments. The Treasury Department will announce these actions next week, CoinDesk confirmed.
The Journal report did not specify how sanctions might be used to preempt future ransomware attacks or payments. A Treasury Department spokesperson declined to comment.
The report said that these sanctions will "single out specific targets," rather than the overall crypto industry. The Journal also reported that additional anti-money laundering regulations may take effect that will bar crypto payments for illegal uses, such as paying ransoms.
These actions would align with recommendations from industry experts. Michael Daniel, the president and CEO of the Cyber Threat Alliance, a group of cybersecurity experts, told CoinDesk in June that trying to ban cryptocurrencies in general may not work.
"What seems to me is we have to find the right balance, policy balance between allowing the innovation that cryptocurrencies bring, the benefits they can provide and [bring] the protections we've built into the financial system to deal with criminal activity, to deal with money laundering," he said at the time.
The Cyber Threat Alliance was one of the groups that formed a Ransomware Task Force and published a report this spring arguing that strengthened know-your-customer and anti-money laundering rules would be more effective than banning crypto outright.
The Biden administration announced earlier this summer that the Treasury Department and Department of Justice were investigating ransomware and looking for ways to mitigate this type of cybercrime following several high-profile attacks.
Key infrastructure businesses like interstate gas pipelines, computer systems firms and meat processing plants were victims that paid cryptocurrencies to receive the decryption keys earlier this year.