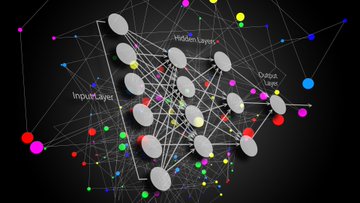 Deep learning (DL) is the discipline of artificial intelligence (AI) that focuses on intelligent machines' learning and comprehension ability. Deep learning models are designed inspired by the structure and working principle of the human brain. DL is a critical technology that makes intuitive autonomous systems a reality and generally aims to create machines able to think and feel.
Deep learning is a sub-branch of machine learning (ML) that mimics the functioning of the human brain during data processing. It allows machines to learn without human supervision. It gives the ability to understand spoken words and what's behind them, translate, identify objects and make informed decisions.
Despite being a branch of machine learning, DL systems do not have limited learning capabilities like traditional ML algorithms. Instead, DL systems can continually improve their abilities beyond imagination as they are fed larger and more consistent data.,
Unstructured big data is nearly impossible for the feeble human mind to process. Finding important information in massive datasets may take years, even if you have the resources. DL has made this task extremely easy for machines.