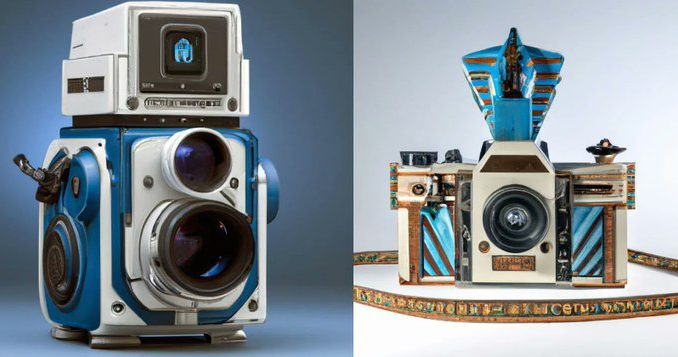 These strange and insane-looking cameras were created using DALL-E 2, an artificial intelligence program created by OpenAI. The system was announced earlier this year and can create photo-realistic images based only on a brief description and allows a person to easily edit the image with simple tools.
Not only can it create photos and images entirely from scratch, but it can also modify existing images.
Photographer and YouTuber Mathieu Stern decided to use DALL-E 2 to create some unusual cameras by giving it some brief descriptions.
Stern has published a wide array of what he calls "insane camera designs" on his Instagram that cover a variety of themes. Some are based on movies like Lord of the Rings, Star Wars, and Shrek: