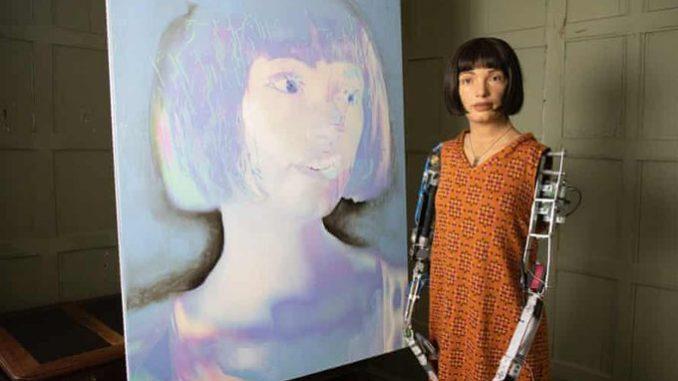 Sculpture and its futuristic creator held for 10 days, possibly in fear she is part of spying plot
She has been described as "a vision of the future" who is every bit as good as other abstract artists today, but Ai-Da – the world's first ultra-realistic robot artist – hit a temporary snag before her latest exhibition when Egyptian security forces detained her at customs.
Ai-Da is due to open and present her work at the Great Pyramid of Giza on Thursday, the first time contemporary art has been allowed next to the pyramid in thousands of years.
But because of "security issues" that may include concerns that she is part of a wider espionage plot, both Ai-Da and her sculpture were held in Egyptian customs for 10 days before being released on Wednesday, sparking a diplomatic fracas.