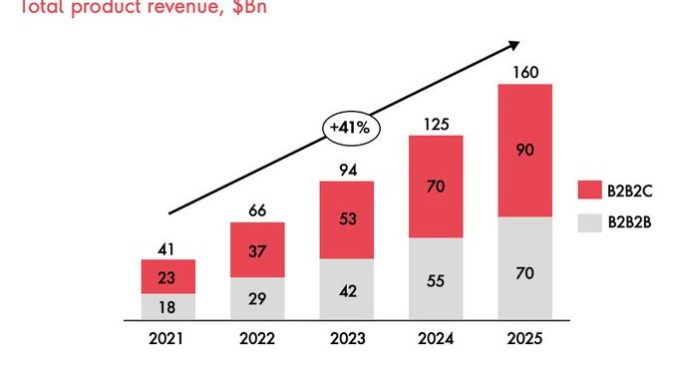 In recent years, the financial services industry has undergone a significant transformation. Traditional financial institutions face new competition from startups leveraging technology to offer innovative financial products and services, broadly referred to as the fintech landscape.
But there is a distinction between traditional finances offering newer digital products to be competitive in a dynamic marketplace.
In an uncertain economic climate, consumers are increasingly looking to digital platforms and apps to help them save a buck.
At the same time, businesses (including banks and other financial institutions) want to optimise their digital transformation investments to ensure quality investment returns.
Consumers now want more personalized and convenient services that meet their shifting needs, especially post-pandemic and as newer innovative solutions appear.
This outlook has led to the rise of embedded finance, a new way of providing monetary services support.
Traditional finance is often not equipped to offer these trendy new services, such as 'Buy Now Pay Later' (BNPL) options or cashback/loyalty points for transactions using their platform, out of the box.
This is often down to how archaic mainframe-based banking systems could be — they're not built with the ability to quickly adapt emerging digital solutions on top of their analog systems.
Overhauling their in-house architecture will be costly and likely lead to critical services being offline while the transition is carried out. 
So modern banks are often ironically turning to fintechs supplying banking-like digital resources to provide third-party financial services that the B2B and B2C markets are increasingly demanding.
These digital financial services are termed as embedded finance, aiding the classical financial services industry (FSI) to quickly onboard emerging digital banking capabilities that fast-track their digitalisation journey.
Adopting embedded finance options pleases both consumers and shareholders simultaneously since users want the ease of knowing their banking institution offers fintech-like services.
At the same time, the board can rest assured that the bank is modernising rapidly without consuming too much cost.
The trend is expected to continue exploding in widespread adoption among FSI, with digital consulting company Publicis Sapient forecasting an annual growth rate of 41% in global embedded banking revenues from 2021 to 2025.