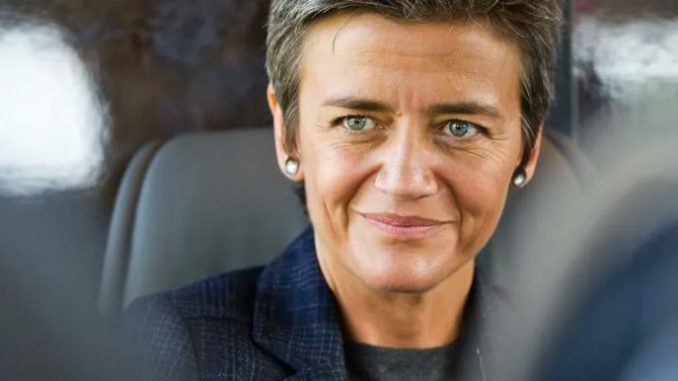 Competition commissioner Margrethe Vestager aims to create a 'transatlantic space for trustworthy AI', giving companies a single set of rules to follow. But some fear the EU and the US are still too far apart in their approach to see eye-to-eye on the technology
Brussels and Washington can create a common space for trustworthy AI so that companies can comply with both EU and US artificial intelligence guidelines by applying a single set of rules, the EU's competition commissioner has said.
Margrethe Vestager's remarks, made in advance of the third EU-US Trade and Technology Council (TTC) meeting, which will take place on December 5, go further than ever before in aiming to align rules over the technology.
Speaking in Brussels on 21 November, she said that progress made by the EU and US should "pave the way for a transatlantic sort of space for trustworthy AI."
If the US and EU can agree on a common rulebook for AI it would become the de facto global standard, given the weight of the two economies.
But Brussels and Washington have taken very different approaches so far. The institutions of the EU are currently formulating the AI Act, binding legislation that would outlaw certain uses of AI, such as realtime facial recognition in public spaces.
Meanwhile the US, which along with China boasts the tech giants capable of developing leading edge AI systems, has instructed the National Institute of Standards and Technology (NIST) to draw up voluntary guidelines to direct industry in the development of AI products.
In October the White House launched another plank to the US's AI strategy: an AI Bill of Rights, setting out non-binding principles, to protect the public from unsafe and ineffective systems, algorithmic discrimination, privacy breaches, and unexplained decisions. They also guarantee an opt out so users can talk to a human instead.
Vestager thinks it will be possible to align the EU's AI Act and the US's AI Bill of Rights.