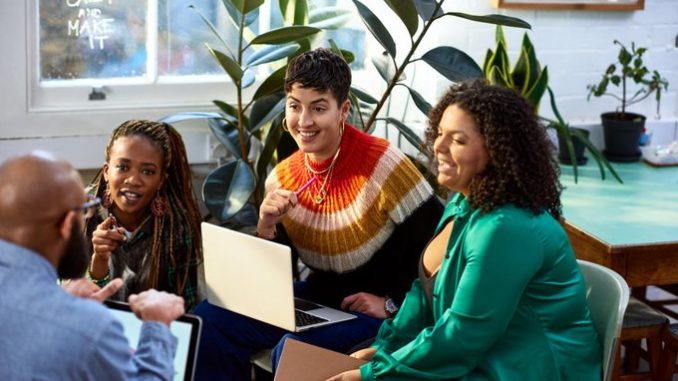 For Sharae Gibbs, it didn't take long working in STEM to realize that she was one of the only Black women in the spaces she was in. Gibbs has over ten years of experience in the tech field and currently works as an Interaction Designer at Google. "I ended up moving to the Bay area, which is like the tech hub. When I was working there, I was always the only Black person or Black woman."
It's well known that STEM continues to be a male-dominated field. Even before women enter jobs in STEM or tech, they face challenges in higher education. Women make up only one-fourth of tech graduates and are underrepresented in STEM courses. After entering the workforce, women continue to be underestimated, making an average of 74% of what male counterparts make. However, there are further disparities within the field. Black and Hispanic women experience the largest pay gap in STEM jobs.
"I just noticed that there was such a disparity in terms of who was being employed, who was being hired, and who was coming in to interview," Gibbs shares.
Mentorship Programs to help Pivot Careers
Her first-hand experiences with discrimination and disparities in the tech world led Sharae to found SheDesigns. SheDesigns provides mentorship and courses for women of color wanting to enter the tech field. At an accessible price, women who enroll have the opportunity to learn from Sharae and other women of color, work with a cohort of women who look like them, and be paired with a mentor to help guide them on their journey.
Tisha Woods learned about SheDesigns in 2021 when she was looking to transition from teaching into a new career. She is now a Design Program Manager at Lyft. "[I knew] I love technology and I love design. What else could I do with that?" Woods reflects. After looking into user experience careers in design, Woods was still looking for additional insight. "I thought, okay, this is a really good overview but I need to know about it from a Black woman's perspective or someone who I could relate to."