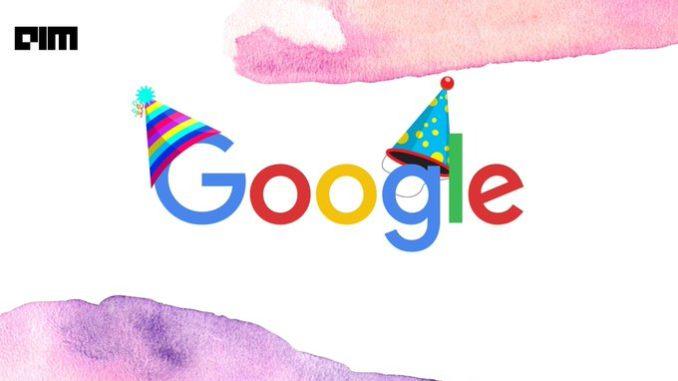 With a 23-year existence, the search behemoth has significantly impacted virtually every aspect of digital communication.
Google just celebrated its 23rd birthday, recognising the company's official founding on September 27th, 1998.
Over the course of its 23-year history, the search behemoth has influenced numerous facets of digital communication, web, and video consumption. In 1996, the search engine went live on Stanford's network. Google Inc. was established in 1998. Larry Page and Sergey Brin, co-founders of Google, began the company as a research project on Stanford University's private network. Google grew from a single webpage to an online behemoth in 23 years. The following is a list of notable Google achievements.
Google became a registered trademark in September 1998.
Yahoo admits that Google's search engine is superior in June 2000.
Google rejected Yahoo's $3 billion buyout bid in the summer of 2002.
Gmail on April 1st, 2004.
Google went public on April 29th, 2004.
Google Maps on February 8th, 2005.
Android in July of 2005, calling it the "best deal ever."
A year ago today: Google bought YouTube for $1.65 billion.
DoubleClick on April 14th, 2007.
The debut of the first Android phone took place on October 22nd, 2008.
Google restructured and became Alphabet Inc. on August 10th, 2015.
The Pixel was unveiled on October 20th, 2016, by Google.
Google buys HTC on January 30th, 2018, for an undisclosed sum.
Google's search dominance irritates the US government on December 18th, 2020.
Google's own smartphone silicon was announced on August 2nd, 2021.