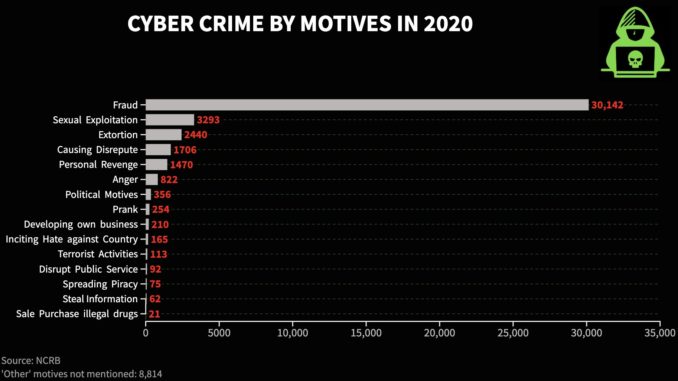 India reported 50,035 cyber crime cases in 2020, according to National Crime Records Bureau data. Read on to find out what the motive was for nearly two out of every three such crimes
As many as 50,035 cases of cyber crime were reported in 2020, an increase of nearly 12 percent over the previous year, the Crime In India 2020 report by the National Crime Records Bureau (NCRB) has revealed.
The NCRB also provides details of the intent behind the cyber crime committed and registered. Fraud emerged as the key 'motive' or intent in 30,142 or 60 percent of the total number of cyber crimes recorded in 2020.