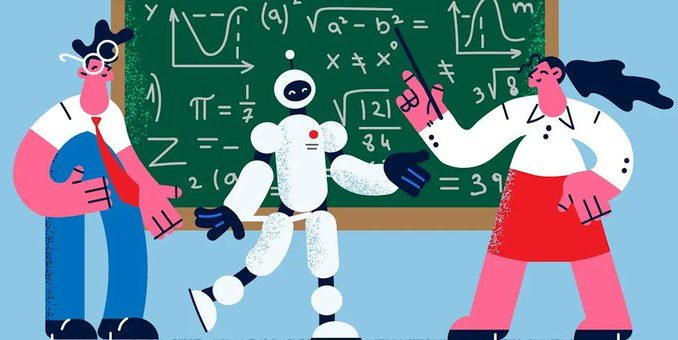 Public high school in America was the product of the time of its invention, which was way back in 1821. But in this era of rapid technological change marked by artificial intelligence and robots moving into more aspects of work and social life, maybe the way teaching is done in high school needs a reboot.
That's the thesis of the book "Running with Robots: The American High School's Third Century." It is framed around the thought experiment: What would an ideal high school of the year 2040 look like?
The tour guides of this imagined school of the future are two authors: Jim Tracy, a senior advisor at the nonprofit Jobs for the Future who in his career has led private K-12 schools and served as a college president; and Greg Toppo, longtime education journalist.
Surprisingly, these future-looking experts don't talk that much about robots, or other high-tech tools in the book. They instead focus on how coming technological change will end up shifting the relationship between people and machines, and therefore between students and teachers.