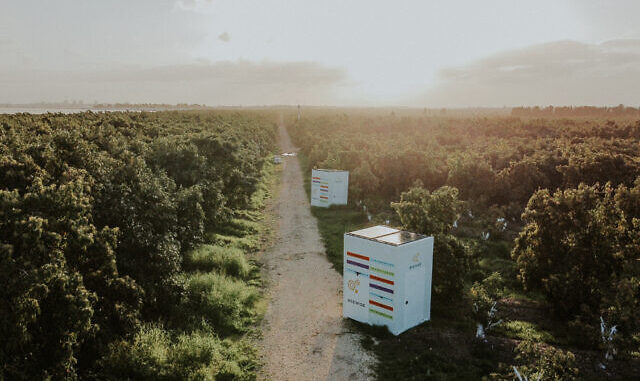 Serial Israeli entrepreneur Saar Safra didn't set off to get into the bee-saving business when he moved back to his native country after 15 years in Seattle. He's a software guy who, in the past two decades, has led or founded five software-based companies, three of which have been acquired.
After closing down his last venture in Seattle in 2017, Safra relocated his family back to Israel and began looking for his next opportunity in the local tech ecosystem.
He had four criteria. "It had to be B2B [business to business], based on a SaaS [software-as-a-service] model, and it had to be a billion-dollar business. I also wanted to be involved in something that would do well by doing good," Safra told The Times of Israel in a recent interview.
In one of his dozens of meetings with local entrepreneurs and business people, he came across Eliyah Radzyner, a beekeeper by trade and apiary operations adviser who had previously co-founded an agriculture tech startup developing robotic systems for greenhouse farming.
Radzyner was looking to introduce more technology into modern beekeeping, a profession that largely builds on practices from over 150 years ago. The two hit it off and Safra said he thought he would help Radzyner get off the ground with a business plan and a way to assess metrics "just for a few months" using his rich background in business development.
Source : https://www.timesofisrael.com/israeli-ai-startup-bets-on-robotic-beehives-to-save-global-bee-populations/