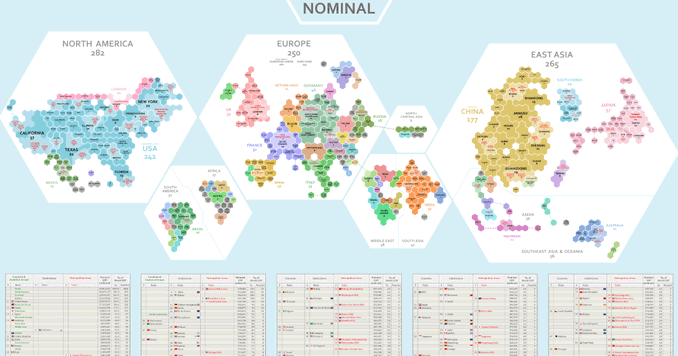 Mapped: The Distribution of Global GDP by Region
Gross domestic product (GDP) measures the value of goods and services that an economy produces in a given year, but in a global context, it is typically shown using country-level data.
As a result, we don't often get to see the nuances of the global economy, such as how much specific regions and metro areas contribute to global GDP.
In these cartograms, global GDP has been normalized to a base number of 1,000 in order to show a more regional breakdown of economic activity. Created by Reddit user /BerryBlue_Blueberry, the two maps show the distribution in different ways: by nominal GDP and by GDP adjusted for purchasing power parity (PPP).