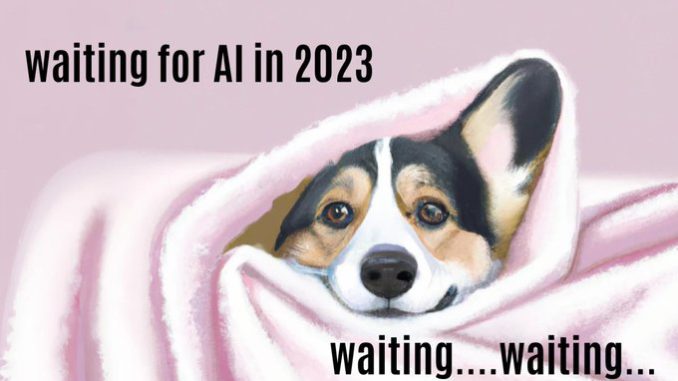 Tomorrow morning, I head south. Straight down I-95, from central New Jersey to northeast Florida, where I will be setting up my laptop in St. Augustine for the next two months. It's about as far from Silicon Valley as I can be in the continental U.S., but that's where you'll find me gearing up for the first artificial intelligence (AI) news of 2023.
These are the 5 biggest AI stories I'm waiting for:
1. GPT-4
ChatGPT is so 2022, don't you think? The hype around OpenAI's chatbot "research preview," released on November 30, has barely peaked, but the noisy speculation around what's coming next — GPT-4 — is like the sound of millions of Swifties waiting for Taylor's next album to drop.
If expert predictions and OpenAI's cryptic tweets are correct, early to mid-2023 will be when GPT-4 — with more parameters and trained on more data — makes its debut and "minds will be blown." It will still be filled with the untrustworthy "plausible BS" of ChatGPT and GPT-3, but it will possibly be multi-modal — able to work with images, text and other data.