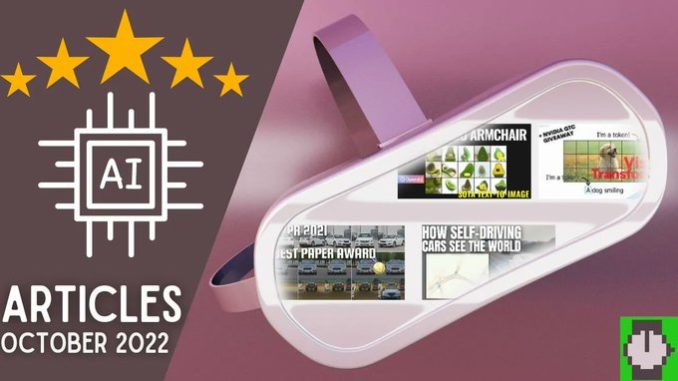 Here are the five articles you have to read if you are learning about artificial intelligence or simply interested in expanding your knowledge in this field.
This article was sponsored by HackerNoon, which means the articles you will see were all published on HackerNoon by amazing individuals, some of them from our community. Still, I carefully selected my personal top five amongst hundreds of other super interesting ones that you might enjoy even more. So please feel free to look at the AI tag on HackerNoon to see similar articles and keep learning!
As you may already know, HackerNoon also has a contest called Noonies running right now if you have any creative projects. For example, you can find me in the newsletter and YouTuber sections of their contest, where you can give me your vote to support my work. All the links are in the references if you'd like to have a look at their website or vote for me.
Before we get into it, please let me know what you think of this format by liking and commenting if you'd like it to become more regular! One last thing before we get into it, note that this top five is in no particular order, and I just really liked all five articles and wanted to share them with you as I think they are valuable to anyone in the field.