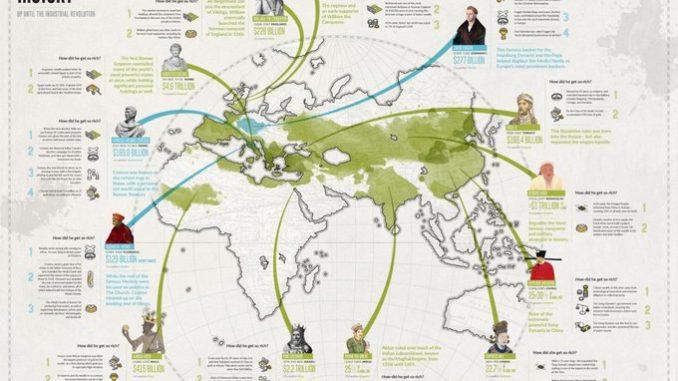 When we think of wealth today, we often think of the massive personal fortunes of business magnates like Bill Gates, Elon Musk, Jeff Bezos, or Warren Buffett. However, it is only since the Industrial Revolution that measuring wealth by one's bank account has been a norm for the world's richest.
For most of recorded human history, in fact, the lines around wealth were quite blurred. Leaders like Augustus Caesar or Emperor Shenzong had absolute control of their empires—while bankers like Jakob Fogger and Cosimo de Medici were often found pulling the strings from behind.
This infographic we created with Texas Precious Metals focuses on the richest people in history up until the Industrial Revolution, and it highlights key facts and anecdotes on how they created their wealth.