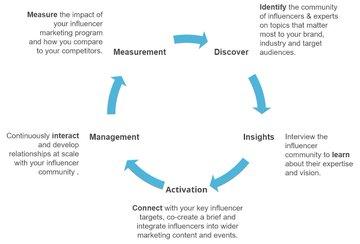 Selecting the right influencer with the right audience for a campaign is essential for achieving success. The process of influencer identification is a lot more streamlined now than it used to be. Gone are the days of manual desk research, trawling through social media feeds and copying lists of names and handles into an excel document. Brands are now able, with the help of influencer platforms, to generate a list of thousands of influencers on a particular topic at the click of a button. The challenge today is not so much about influencer identification, but more around curating those long influencer lists into a targeted and manageable number of influencers for a campaign.
In this blog we will answer the questions:
What do brands look for when selecting an influencer?
What metrics do brands use to help them decide whether to pick one influencer over another?
How can you get started with building meaningful relationships?
What type of influencer do brands look for?
Influencers come in all shapes and sizes, and the type of influencer a brand picks often depends on what results they are looking for. We have categorized influencers into 6 key personas: