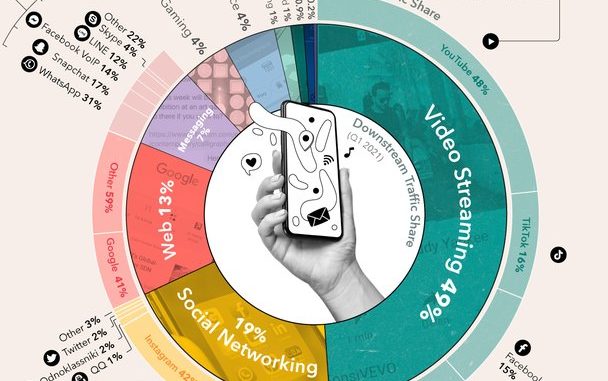 The World's Most Used Apps, by Downstream Traffic
Of the millions of apps available around the world, just a small handful of the most used apps dominate global internet traffic.
Everything connected to the internet takes bandwidth to view. When you look at something on your smartphone—whether it's a new message on Instagram or the next few seconds of a YouTube video—your device is downloading the data in the background.
And the bigger the files, the more bandwidth is utilized. In this chart, we break down of the most used apps by category, using Sandvine's global mobile traffic report for 2021 Q1.