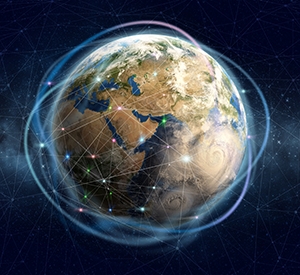 The vast majority of fintech firms achieve only regional relevance due to lack of funding, marketplace differences and inflexible business models. For the fintech sector to reach its global potential, established financial institutions, regional and global regulators, and fintech firms themselves will need to collaborate.
I just spent a week in London after close to three years of not traveling internationally due to the impact of the pandemic. The primary purpose of my visit was to be a presenter at the Fintech Finance Awards hosted by Fintech Finance News. From hundreds of entries, 18 winners were selected, recognizing the best of the best in fintech offerings in sectors including consumer banking, business banking, embedded finance, open banking, payments, lending and many other financial solutions.
It is indisputable that fintech firms have become a valuable source of financial innovation and customer choice globally. However, in talking to bankers, fintech leaders and consultants at the event and during the rest of my visit to London I found challenges remain. My key takeaways:
There are exceptional examples of fintech solutions that are helping to modernize the entire banking ecosystem.
There is a wide divergence between the maturity and performance of the best and that of the rest (both by geographic region and fintech organization).
There are few examples of fintech firms that have achieved scale or global relevance despite solution excellence.
One overarching observation: While the winners represented the best-in-class fintech solutions from across Europe, the names of most of these firms would be unfamiliar to people and organizations outside the region. In fact, some of the finalists were not even familiar to people at the event.
Is the challenge marketing, distribution, scalability, regulatory requirements … or something else?