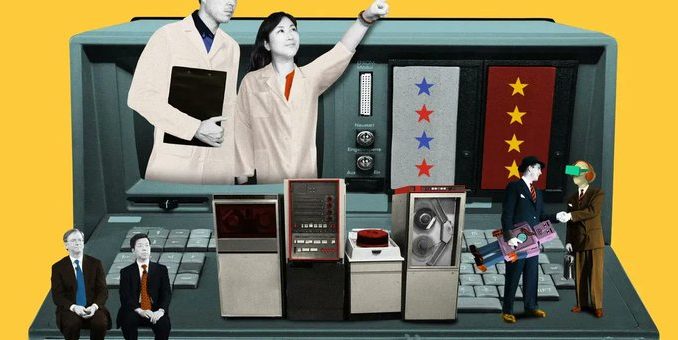 Until now, the borderless, open-source software movement that has helped bring together AI developers and tech from the U.S. and China has risen above geopolitical tensions. Could national security crackdowns tear it apart?
When Ben Wu, an engineer in China, wanted to install Facebook's open-source AI framework PyTorch in 2017, he visited its online community on GitHub and asked for some pointers.
Soumith Chintala, a Facebook AI research engineer based in New York, showed him how he could download it quickly.
PyTorch has become a foundational component of AI technology, thanks in large part to knowledge-sharing exchanges like the one between Wu and Chintala that happen every day. And although it's become increasingly corporatized, the borderless, open-source software movement has risen above geopolitical tensions between China and the U.S., which have centered on concerns over China's use of AI to carry out repressive surveillance, its plans to transfer civilian tech for military applications, and Chinese government espionage and intellectual property theft.
"I'm definitely surprised at how much [of the] general global considerations you would have from a business angle don't really come in when you're talking about open-source collaboration, especially with AI," Chintala told Protocol in September when Facebook parent company Meta handed over PyTorch to the nonprofit open-source software consortium Linux Foundation.