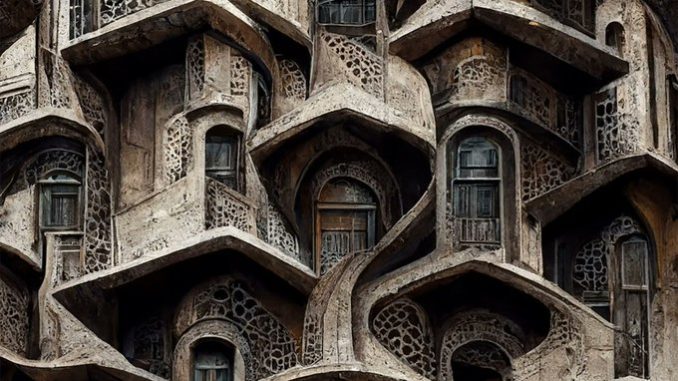 Despite the justified controversy surrounding AI art, architects need not worry about being usurped by software that can generate images of buildings, argues Will Wiles.
---
These are uncertain times, but we can be sure of two things. The first is that art made by artificial intelligence (AI) is here to stay. (Many will feel that the word « art » in that sentence needs the protective embrace of quotation marks; some will feel that « artificial intelligence » does as well. Please feel free to imagine those marks if you prefer.)
The second is that AI art will remain controversial, and rightly so. Human artists fear, quite reasonably, that it will consume much of the bread-and-butter work on which they depend. To add insult to injury, the AI is something of a plagiarist.
Nevertheless, it's here. Barriers to use are falling: in September, OpenAI ended the waiting list for its Dall-E image creation platform, so it can now be immediately used by anyone who signs up. And earlier in the same month an image created by Jason M Allen using Midjourney, another AI art application, won the digital art category of the Colorado State Fair's fine arts competition.