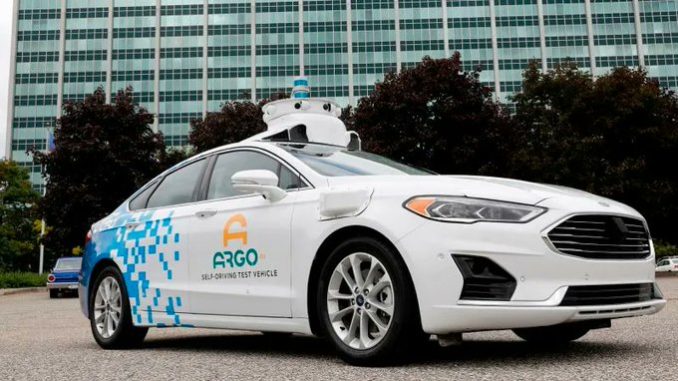 For over a decade, companies from Google to General Motors have poured billions of dollars into the pursuit of what was seen as the Holy Grail of driving technology: the fully self-driving car. Such vehicles would usher in an era of consumer safety and convenience, experts promised, and would be an immensely valuable product for carmakers.
But recently many of the main players in the autonomous vehicle game have been scaling back or outright abandoning their lofty ambitions. Last week Ford and Volkswagen pulled the plug on their self-driving effort, Argo AI, the latest admission from a hype-fueled industry that building a good self-driving car that's also a profitable business may not happen anytime soon.
When it all began
Argo AI CEO and co-founder Bryan Salesky was part of a famed Carnegie Mellon University team that developed a primitive self-driving vehicle that won a Pentagon race in 2007.
Four students on the team went on to co-found self-driving companies, which have raised billions since: Salesky, who founded Argo; Dave Ferguson at Nuro; and Drew Bagnell and Chris Urmson at Uber-backed Aurora.
"We started out doing this stuff because it was cool and it was a neat idea, but we weren't quite sure how it was going to be used," Salesky said in a 2019 interview.
The team's self-driving Chevrolet Tahoe caught the eye of Google co-founders Larry Page and Sergey Brin, who went on to launch a self-driving car program in 2009, later dubbed Waymo, that ignited an industry. Competitors like Uber jumped in, fearful that being left out of self-driving would destroy their business's future. (Uber launched its program in 2015 before selling it in 2020 following a costly lawsuit with Alphabet.)