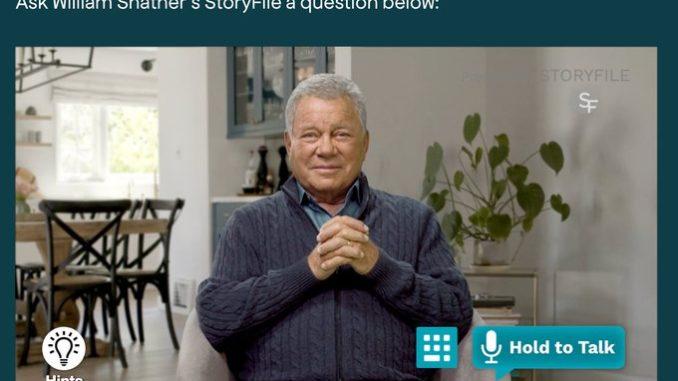 Got a question for « Star Trek » actor William Shatner? You could see it answered in an interactive conversation powered by artificial intelligence (AI) and using video responses that Shatner prerecorded.
This two-way conversational video platform was developed by StoryFile, and the company recently introduced the « conversation » with Shatner on its website as a way to commemorate the actor's 90th birthday this past spring. In the video, a jovial-looking Shatner sits in a room awaiting users' questions about his life and career, which can be posed as audio or text. Once Shatner is asked a question, the system swiftly selects an appropriate answer from the prerecorded options, providing the response in real time.
The company recorded Shatner's answers in front of a greenscreen at StoryFile's studio in Los Angeles over four days; questions covered various topics, including details of his life story, according to a behind-the-scenes video that StoryFile shared March 22 on Vimeo.